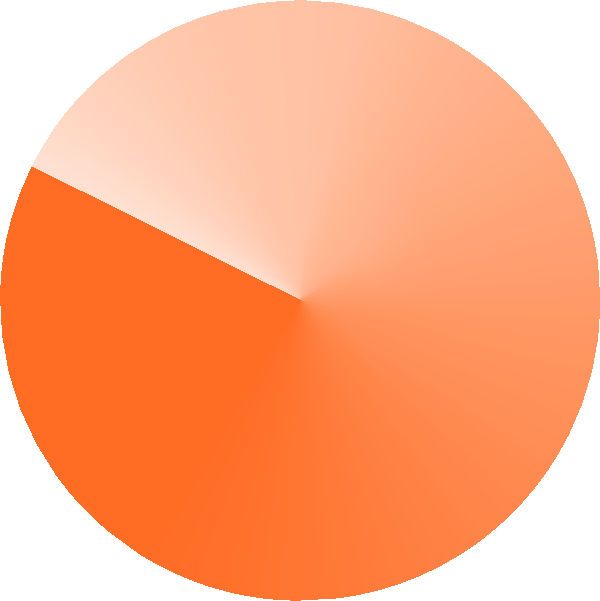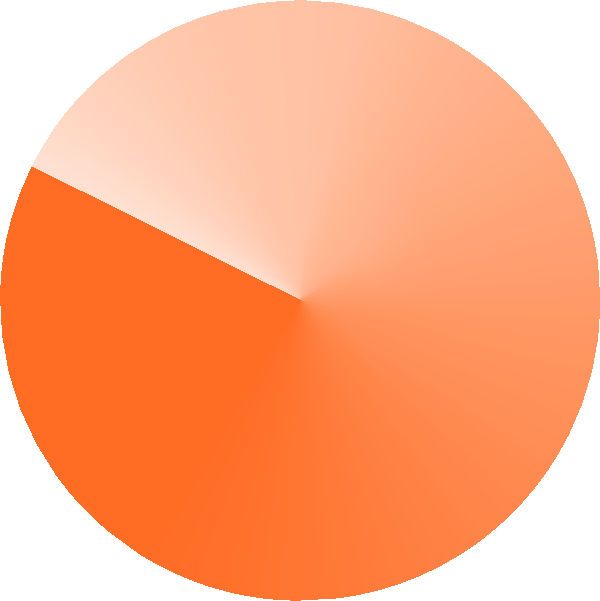 Setting the Future in motion
Hactl points the green way
Don't take our word for it
Clean Air Charter
Certificate of Compliance
Hong Kong General Chamber of Commerce and Hong Kong Business Coalition on the Environment
Indoor Air Quality (IAQ) Certification Scheme
"Excellent Class" Certification for North and South Office Blocks (Entire Building)
Environmental Protection Department
Hong Kong Occupational Safety and Health Award
Safety Management System Award (Other Industries) - Gold OSH Promotion Award - Gold OSH Enhancement Program Award - Silver Occupational Rehabilitation Award - Bronze
Occupational Safety and Health Council
Asian Freight, Logistics and Supply Chain (AFLAS) Awards
Best Green Air Cargo Terminal Operator
Asia Cargo News
Pride of Ground Handling Awards
Sustainability Award
Ground Handling International
Knowledge broadens horizons
At Hactl, we believe in the power of learning. In 2021, we hosted a range of events and initiatives for our staff to develop knowledge outside their normal activities.
The Hactl library was launched in 2021 to promote reading for personal development and leisure. We invited an independent bookshop to curate more than 300 books based on 4 major pillars (Life Model, Culture, Value, Family), which cover a wide range of genres including art, biography, city guides, history, health, self-help, travel and parenting.
At our annual Green Week, staff learned more about climate change and the development of the municipal solid waste charging scheme. They were also encouraged to participate in the Green Market as stall hosts, promoting local produce, upcycling, green diet, and eco-friendly manufacturing methods. It was a fruitful time for everyone involved!
Our annual Safety Week is another signature event, which aims to raise awareness of workplace safety among staff. Featuring games, talks on safe airside driving and manual handling, and the ever-popular Safety Quiz, this year's event drew a record-high level of participation.
The Hactl library launched in 2021
Hactl Green Week 2021 featured a physical Green Market
Playing as a team
Hactl people work and play hard as a team. We engage our staff in regular events throughout the year, so they remain energised in and out of the workplace.
TO-GATHER is a new multi-functional space on the rooftop of SuperTerminal 1, where staff can get together and relax during their leisure time. It was created with sustainability and wellness in mind: a group of local farmers were invited to set up an organic garden there, to share their experiences of growing food without using chemicals. It is the perfect spot for engaging staff and promoting sustainable living.
Green Power Hike is testament to our ongoing commitment and support for environmental protection. Hike participants are encouraged to explore the ecology of the Hong Kong Trail. With the participation of over 177 staff, friends and family members, and a combined total of 10,429km hiked, we were crowned Champion in the "Green Enthusiast Award" category, took first place in the "Active Green Award" and were the biggest fundraiser, winning the "Supreme Green Award".
Walk up Jardine House is an annual event in which staff participate to help raise funds for Jardine Matheson's registered charity MINDSET, which promotes mental health and provides direct assistance to people with mental illness. In the 2021 event, participants walked as many steps as they could in two weeks on step machines located across the Group's offices. The Hactl team was crowned Corporate Challenge champion with an impressive 1,038,845 steps taken, while Tat-chung Cheng of our Operations Team was named Individual Challenge Champion, with 472,268 steps completed.
TO-GATHER - the new multi-functional space on the rooftop of SuperTerminal 1
Hactl team participated in the annual "Walk up Jardine House" event to help raise funds for Jardine Matheson's registered charity MINDSET
Hactl team participated in the Green Power Hike to support environmental protection
The future is green
In the case of carbon emissions, less is always better. Hactl has taken unrelenting action to reduce its carbon footprint, moving towards its goals of achieving Net-zero, and becoming a world-class green air cargo terminal.
We've upgraded our lighting system and maximised the use of natural light to reduce lighting electricity consumption by over 30%, and installed 1,600sqm of solar panels on our roof to generate renewable energy.
We've also replaced legacy chiller plants and air handling units with more energy-efficient models, adopted ozone-friendly refrigerants, replaced old vehicles with electrical and biodiesel-fueled ones, and set up electrical vehicle charging stations for our tenants.
1,600sqm of solar panels were installed on the roof of SuperTerminal 1
It's the thought that counts
We give gifts to our staff throughout the year. This provides the opportunity for us to show our appreciation to our colleagues, while also promoting sustainability. We have partnered with local social enterprises, NGOs and charities to produce a series of sustainability-themed gifts. Each gift had its own story and dedicated people who made it happen.
Trophies from timber: social enterprise Cou Tou Studio produced upcycled Hactl 45th anniversary mementoes, using wood from discarded pallets collected from SuperTerminal 1, disused furniture and eco-friendly cherry wood. These aesthetic gifts can be assembled into 45 or more configurations to perform a variety of functions.
Mask holders with meaning: the face mask holders we gave to our staff were made from upcycled, sanitised wallpaper samples with colourful patterns. These eco-friendly mask holders were folded by a group of local low-income parents, who need to continue caring for their children while doing part-time work. By providing them with paying employment, Hactl aims to help these families get through these challenging COVID-19 times.
45th anniversary mementoes made from upcycled wood
Face mask holders made from upcycled, sanitised wallpaper samples
Eco-friendly face mask holders folded by a group of local low-income parents
We leave nothing to chance
As soon as COVID-19 made its way to Hong Kong, Hactl proactively introduced measures to ensure the health and safety of its staff and terminal users.
The basics We required everyone to have their temperature taken before entering SuperTerminal 1 and during their work, and distributed hand sanitisers and provided face masks and various other forms of Personal Protective Equipment (PPE) to our staff. We also staged a vaccination drive and encouraged all employees to get vaccinated.
Further prevention Service counters were fitted with transparent shields to help prevent the virus from spreading; thermal cameras were installed in the staff canteen and throughout SuperTerminal 1 for temperature checks; over 140 disinfection devices and more than 120 air purifiers were installed; and a touchless elevator button known as "kNOw Touch" was installed to enable passengers to control the lift without physical contact, minimising the risk of virus transmission. In addition, we have arranged on-site mobile testing trucks to provide convenient and easy access to necessary COVID-19 testing for staff and terminal users.
Going robotic To further enhance protection, a fleet of 12 sterilisation robots, named HACTL THE SHIELD R1 to R12, was introduced to exterminate viruses and bacteria in the common areas of SuperTerminal 1; while two full-body disinfection channels, HACTL THE SHIELD MK-1 and MK-2, were installed for use by staff. The channels employ photocatalyst and "nano needles" technology to remotely kill viruses and bacteria on human bodies and clothing.
Changing the way we work We banned business travel, restricted business meetings to online meetings, and allowed office staff to work from home. Shift rosters were also adjusted to minimise the number of staff on-site at any given time.
HACTL THE SHIELD sterilisation robots
Helping everyone thrive
Art with a heart: we collaborated with NGO New Life Psychiatric Rehabilitation Association (New Life) to stage the "Hactl x gift330" exhibition of works by people in recovery from mental illness. Held at SuperTerminal 1, the exhibition includes paintings inspired by Hactl operations and facilities. Two of these artworks were chosen to decorate eco-friendly beeswax wrappers for one of Hactl's 45th anniversary gifts to its staff. By supporting the "gift330" ("330" sounds like "body, mind and spirit" in Cantonese) project, launched by New Life and One Bite Design Studio to produce lifestyle products embodying art by people in recovery, we want to help promote mental health and the value of art in everyday life.
Chocolate with purpose: in collaboration with Hello Cocoa, a social enterprise providing employment opportunities to people with special educational needs (SEN), we prepared handcrafted chocolates for our staff as one of the Hactl's 45th Anniversary gifts.
Team of diversity: We've also partnered up with CareER, a local non-profit organisation providing job matching and peer support for higher-educated persons with disabilities and SEN. Ten university students with physical disabilities and SEN were added to our team since 2016. We also provided financial support for other CareER events such as the annual RunnERthon.
Hactl collaborated with New Life Psychiatric Rehabilitation Association to stage the "Hactl x gift330" exhibition
People in recovery from mental illness created paintings inspired by Hactl's operations and facilities
Hactl prepared handcrafted chocolates in collaboration with social enterprise Hello Cocoa
We breathe new life into old things
In 2021, we completed refurbishing three floors of our offices, transforming them into a modern and energising workplace, while applying sustainable practice. In addition to energy efficiency optimisation and human-centric design, we added a touch of sustainability by upcycling. Joining hands with social enterprise Cou Tou Studio, we upcycled the terminal's old furniture and discarded pallets, as well as the city's abandoned wood, and turned them into elegant furniture and art installations. Today, these delicate creations stand proudly in our guest area, reminding visitors of Hactl's long and distinguished history in the air cargo industry.
This office refurbishment project was awarded a Platinum rating, the highest level under the coveted BEAM Plus Interiors Version 1.0. This accreditation recognises Hactl's success in creating an eco-friendly, cultural and aesthetic environment, and marks an important milestone on our Net-zero carbon journey.
Hactl's refurbished offices
Packing with care
We've teamed up with social enterprise FruitsMaMa to provide staff with nutritious seasonal fruit as a way to help them develop a balanced diet and strengthen their immune systems. While still taking care of their children or elderly relatives, women from underprivileged families pick and pack the fresh fruit as paid part-time work. We want to do our bit by helping these family carers integrate into society, as well as improving their financial situation during these challenging times.
During summer 2021, Hactl volunteers participated in several community activities under the pilot scheme of the Jardine Colleague Volunteering Programme. In the Bread Rescue event, we helped collect surplus bread from the Maxim's Group bakeries and brought them back to a food bank, for delivery to those in need.
In a gift package donation event held by Foodlink Foundation and Maxim's Group, our volunteers also helped sort and pack food donated by hotels, individuals and catering companies. These food products were naturally all still fit for consumption.
Hactl teamed up with social enterprise FruitsMaMa to provide staff with nutritious seasonal fruit
Hactl volunteers participated in the Bread Rescue event